May the force be with you
Getting the balance right on your tonearm can make a world of difference to how your music sounds and how long your records last. It's a fiddly process, and most of the time it gets lumped in the "too hard" basket.

Too much weight and the music will sound muddy, too light and the needle will miss important details and may even skip. Using the Measure It E, make sure you check the tracking force of your cartridge every 6 months or so to get the most out of your music.
What's in the box?
Everything you need to play vinyl and music from any source quickly!
Measure It E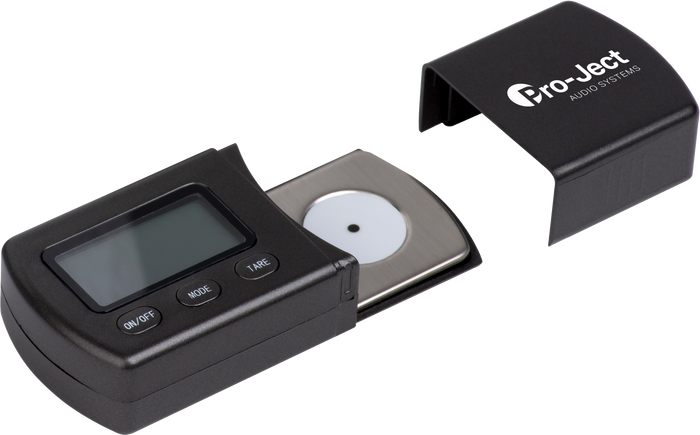 Storage pouch
5g calibration weight
Batteries
Measure It E Specs
Weighting modes
gram, ounce, pennyweight & carat
Display
4 digit LCD with backlight