So it's already been a month since RSDA 2015!
The team at Pro-Ject Australia enjoyed what most consider the best year yet. Collectively, we managed to visit Real Groovy in Auckland, Greville Records in Prahran, Dixon Recycled Records in Blackburn, Round & Round in Brunswick, Muscle Shoals in Melbourne (pictured), Heartland Records in North Melbourne, Egg Records in Newtown and Revolve Records in Erskineville.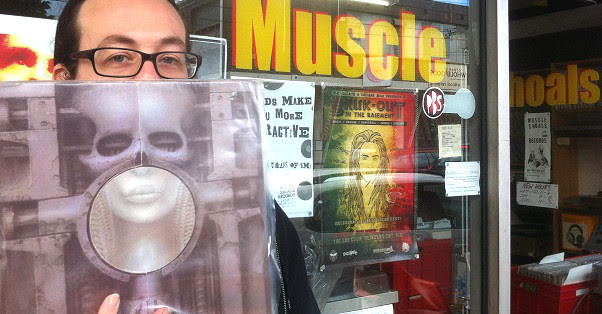 Starting in the US in 2008, about 300 stores participated in the first Record Store Day, made to celebrate music and the art of audio. It was hosted by Metallica with a handful of RSD special release albums. 2008 ended up being a huge year for vinyl - while sales had plateaued since 1993, this was the first year that the real boom began. US sales doubled.
In 2009, RSD spread to ten more countries, with around a thousand stores worldwide joining in on the fun. Stores around the world had artist guest spots, were filled with special releases and were brimming with young vinylphiles looking for collectibles.
It continued to grow in successive years alongside the massive boom in vinyl sales. It's hard to tell what part RSD played in the resurgence of vinyl, but it's been very influential in young vinyl culture, bringing new people out to explore stores and developing links between listeners and record store staff. 
2015 displayed the importance of RSD with 592 special releases. 'The List' has got plenty of awesome and strange one-offs, from rare re-issues to gimmicky exclusives and never before released material.
Next years event is set to build on the success of 2015 and be even bigger so pencil in Saturday 16th April 2016!